Volunteering Opportunities
The following Food organizations are always looking for volunteer help. If the descriptions below are of interest to you, clikc on the email links to connect with these organizations.
Future Chefs

Contact: Toni Elka at Future Chefs office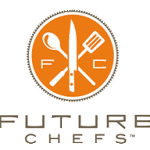 Phone: 617-451-3883
Email: tonielka@futurechefs.net
Website: www.futurechefs.net/get-involved/
Where help is needed:
Future Chefs is always seeking new volunteers to help with a variety of programming and organizational projects. Opportunities may involve, but are not limited to: providing IT services, assisting with fundraising campaigns, judging student competitions, mentoring students, supporting staff during community events and field trips, etc.
---

Boston Public Market Association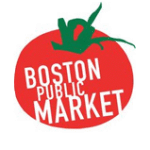 Contact: Malia Maier, Assistant Market Manager of Operations
Phone: 617-973-4909
Email: mmaier@bostonpublicmarket.org
Email: volunteer@bostonpublicmarket.org
Website: bostonpublicmarket.org/volunteer
Where help is needed: Help the Boston Public Market Association make food more accessible through the Supplemental Nutrition Assistance Program (SNAP). Spend time at the market helping visitors navigate their way.
---

Share Our Strength's Cooking Matters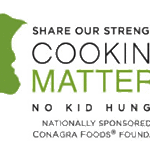 Contact: Alicia McCabe
Phone: 617-774-1323
Email: cookingmattersma@strength.org
Website: ma.cookingmatters.org/get-involved
Where help is needed:
Four ways to get involved:
1. Volunteer as a culinary instructor, nutrition instructor, or assistant for a six-week course, or volunteer to lead one-time grocery store tours. Visit our Volunteer FAQs  for more information and find the next new volunteer training on Our Calendar .
2. Organize a non-perishable food drive or utensil drive for our courses.
3. Advocate for Cooking Matters Massachusetts and the families we serve.
4. Donate to Cooking Matters Massachusetts.
---

Greater Boston Food Bank
Contact: Erin D'Loughy
Phone: 617-427-5200 x5096


Email: volunteer@gbfb.org
Website:  www.GBFB.org 
Where help is needed: Most volunteers work in our warehouse, inspecting, sorting, and packing food and grocery products. There are also opportunities for volunteers to assist with various administrative support projects.
Please note — all volunteers must complete an application and set up a time on the online calender in advance.
---
The Food Project
Contact: Angela Klempner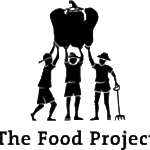 Phone: 781-259-8621 x21
Email: aklempner@thefoodproject.org
Website: www.thefoodproject.org/volunteer
Where help is needed: Volunteer opportunities on our farms in Beverly, Boston, Lincoln, and Lynn are updated daily on The Food Project's website. Every year, The Food Project relies on thousands of volunteers to help us achieve our goal of creating a more just and sustainable food system.  Our volunteers range from high school and college students experiencing service learning to corporate offices enjoying a day of team building to groups of friends escaping to the farm to spend some quality time together.