Partners of CGNE
The Guild is pleased to be able to offer its members discounts on purchases from the fine local merchants and services shown below. Watch this space, as we hope to add several more partners in early 2018.
Click below to see information about a Partner:
Verrill Farm

www.verrillfarm.com  
978-369-4494
11 Wheeler Road, Concord, MA
10% discount at checkout
Please present you CGNE card at the cash register checkout

Verrill Farm has been in business since 1918 and currently owns over 200 acres of farmland that is permanently preserved for agricultural use. The farmstand is open year round and along with our own produce, features a bakery and prepared foods.
Back to top
---
Gordon's Fine Wines & Liquor

www.GordonsWine.com
894 Main Street, Waltham 781-893-1900
39 Temple Place, Boston  617-870-6700
 20% discount on Wine (not already on sale)

For more than 75 years and through four generations, Gordon's has been New England's leading purveyor of fine wines, spirits and now, craft beer.
---
Serenade Chocolatier

serenadechocolatier.com 
617-739-0795
5 Harvard Square – Brookline, MA
10% discount on website

At Serenade Chocolatier, a passion for chocolate inspires careful selection of the finest ingredients and devotion to a craft passed down through generations of European candy makers. Truly artisinal gift boxes for any occasion.
---
Sur La Table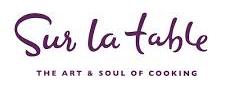 www.surlatable.com
800-243-0852
Boston, Burlington, South Shore Plaza, Chestnut Hill,
The Natick Collection, Providence Place
10% professional discount in-store
Present your CGNE card at checkout
For all of your cooking and entertaining needs, Sur la Table is like Disneyland, and this generous deal is good at any Sur la Table store in Massachusetts.
---
The Proper Moose

 www.propermoose.com
508 591-0805
4 Eldredge Street, Newton, MA
20% discount on all cutlery items
Members should use the promo code found on the Members Only Page
A great selection of the finest quality kitchen and specialty knives for professional or personal needs, at competitive prices. An e-commerce business since 2011 and formerly associated with the renowned retail store Stoddard's, The Proper Moose offers a selection of top quality knives from the world's most respected manufacturers.
Back to top
---
Meli Melo Travel, LLC

www.melimelotravel.com
978-460-4336
5% off the cost of a one week tour
Taste your way through the South of France with Meli Melo (means "a little of this, a little of that"), a new boutique travel agency that specializes in small-group culinary tours with a local accent. Expert consultancy on individual tours as well. Now booking for delicious trips being planned for 2018.
Concord Cheese Shop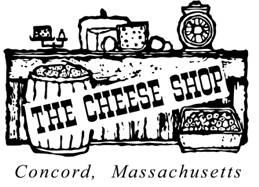 www.concordcheeseshop.com
978-369-5778
29 Walden Street, Concord, MA
10% discount on cheese
Present your CGNE card at checkout
For fifty years, this Old World style shop has been the region's go-to for fresh and perfectly aged cheeses; never sold without a sample. More than 1,000 cheeses from across the US and the world are rotated on the shop's wooden counters every year, and a team of ultra-knowledgable cheesemongers can help you find the erfect one for you.
The Meat Spot Custom Butchering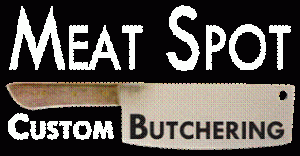 www.themeatspot.com
617-923-9730
28 Mt. Auburn Street, Watertown Square
10% discount
Present your CGNE card at checkout
A family-owned retailer for more than 80 years, the Meat Spot proudly servesmetrowest as a custom meat butchery. All our cuts of meat are the freshest "choice"or higher grade. From a simple filet mignon to deli meats to custom butchered packages, the Meat Spot's skilled team of butchers cheerfully cut meats to your specifications. Always a great variety of beef, pork, American-raised lamb and fresh poultry in our refrigerated cases.
Back to top
---
Goodnow Farms Chocolate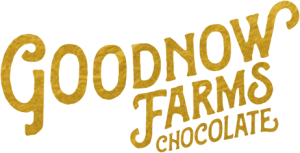 Goodnowfarms.com
978-579-4939
80 Goodnow Road, Sudbury,
10% discount on any online sales

Members should use the coupon code found on the Members Only page
Chocolate-makers Tom and Monica Rogan ethically source cacao beans from Mexico, Central and South America, and press their own cocoa butter at their Sudbury facility, resulting in a premium chocolate bar that is extra smooth. You can find Goodnow Farms bars on select retail shelves, but our members are invited to take advantage of this online discount.
Back to top
Short Order Gourmet Catering

sogourmet.com
978-264-0602
36 Carlisle Road, Acton
10% discount for all Guild members
Professional catering and event planning for corporate and private events in Boston and Metrowest.