Culinary Guild Board of Directors
President

Karen Moss

President Emeritus
Kris Piatt
Vice President

- open position -

Secretary
Elizabeth Gifford
Treasurer 
Lisa Primavera
Membership Chair
Lisa Jacobs

Culinary Liaison
& Community Outreach Chairs

- open position -



Communications Manager

Kristina Smith

Marketing Chair

- open position -

Programming Co Chairs
Judi Kotanchik & Kathy Kats
Member at Large
Lynne Gassiraro
Open Board Positions
We currently have several open Board positions and we are always looking for help with programs and other Culinary Guild activities.
Interested in bcoming a member of the Board? Please send us an email!
CGNE Board Members
Karen Moss - President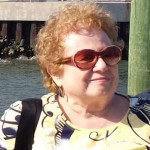 Trained as a law librarian, Karen grew up baking and cooking, first at home with her mother and grandmother, and later for her own family, becoming known as the family's caterer.  A career move brought her to Boston in 1979, where, after thirty years as the Circuit Librarian for the U.S. Court of Appeals, First Circuit, she retired. Returning to her first love, food, she has become a #1 Food enthusiast.
---
Kris Piatt – President Emeritus
Krist

ine has had a long and varied career in the hospitality industry as owner – operator of Cornucopia and Cornucopia on the Wharf restaurants in Boston from 1983-1996; as the Sales Manager for Violette Wine Imports, a distributor specializing in boutique and organic wines; and as a teacher and operations manager at the Roger A. Saunders School of Hotel & Restaurant Management at Newbury College. Most recently, Kris helped launch a new food truck venture in Boston. Three foods she cannot live without are artisan bread, wine, and cheese. Her favorite comfort food is soup, especially thick potages. She is inspired by the Culinary Guild and the wonderful experiences and friendships it has made possible over the years.
---
Lisa Primavera - Treasurer

Inspired by her Grandmother's cooking and the family gatherings of her childhood, Lisa took a mid-career break from financial services in 2007 and earned her Culinary Arts degree from Johnson & Wales University. While in culinary school Lisa worked for Williams-Sonoma in Natick; teaching classes and coordinating their culinary activities.  She's passionate about fresh ingredients, culinary creativity and specialty foods, and hopes to one day soon make the business of food her primary career. Her favorite ingredients are presently olive oil, salt and whatever deliciousness is found in the current week's CSA basket.
---
Lisa Jacobs – Membership Chair
Lisa
has spent most of her career in international business, marketing and finance -and undertook any opportunity to get involved in the event planning functions of those jobs. This led to dabbling in the culinary world, working at Formaggio Kitchen in Cambridge, working with a few foodie start-ups, and then helping to start the Boston Chapter of the Roundtable for Women in Foodservice in the '90s. Realizing that food was more of a hobby, than career, Lisa continued doing marketing and her last job was in the environmental industry. Now retired, Lisa enjoys travelling and eating well everywhere she goes.
---
Pam Florence - Culinary Liaison - Co Chair

Pam spent 10 years in the Pharmaceutical and Biotech industry managing clinical trials and training clinical staff, prior to finding her way into the culinary world. She changed careers after her first son was born. She completed the certificate program at Boston University Culinary School, an intensive program which combines traditional techniques with hands-on instruction from a wide range of well known, accomplished chefs. After graduating, she went on to work for chef Jody Adams at her Chestnut Hill restaurant Red Clay. Following Red Clay, she took pastry classes at Newbury College. Pam has tested recipes for a popular cookbook author and filmed a television cooking show for the local Newton Cable Network. Her culinary experience resulted in being approached by friends to teach cooking classes. Her company, Zest For Cooking, teaches private cooking classes. She also writes a food blog and has a passion for cooking fresh and healthy dishes.
---
Lee Van Kirk – Culinary Liaison Co-Chair

Inspired by family life around the table, Lee's entire family, including brothers and sons, delights in cooking and entertaining. Food & technology are two of her passions. Arugula, espresso, and home-made granola reside happily in her home.
---
Kathy Kats - Programming Co-Chair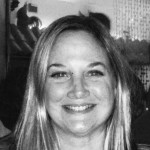 After getting a degree in health and wellness and helping run a physical therapy clinic I got the creative bug and got my chefs degree and fell in love with cooking, teaching and learning about different cultures. I taught  cooking for 10 years, out of my home, for adults and for children, developed a popular after school healthy cooking program for grades 3-5 and a middle school cooking class, as well as programs for women's groups. I also developed an art appreciation program for grades k-8 which I taught for 7 years. I am presently managing a home care agency, teaching some programs  for seniors and occasionally teaching cooking classes. I am happy to be a part of the programming committee for the guild!
---
 Lynne Gassiraro - Member at Large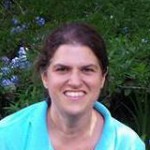 As owner of Hidden Potential, her private tutoring business, Lynne has spent the past 25 years as tutor and academic coach for kids of all ages, providing them the tools and study skills they need to achieve mastery across a variety of subjects.
Her passion for food was inspired by her mother's fresh-from-scratch cooking, traditional Italian dishes, and her family's dedication to gathering at the table.  Interested in baking before she could reach the counter, her request for an Easy Bake Oven was denied.  Instead, she was provided the family recipe for brownies -- a recipe she can still recite -- and taught how to use the real oven. Today, Lynne continues her love of baking and has begun a new tradition of  creating thematic birthday cakes for her nephews.