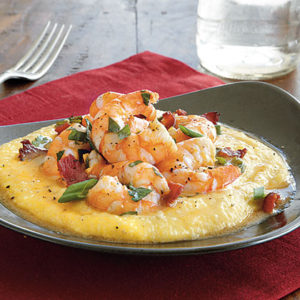 Anyone can contribute content for this monthly blog. Simply send whatever you've got to Blogger-in-Chief Chris Lyons. lyonspr@rcn.com
Here's quick recap of what you missed in recent months, whether you're a Guild member who's just been too darn busy to attend our events and activities, or if you're not yet a member, but might be thinking about joining.
Since summertime, we:
learned about the current state of local and federal fishing regulations from a successful seafood wholesaler, over lobster bisque and crab cakes
visited a family-owned Topsfield goat farm and sampled fresh-from-the-farm chevre
helped made mozzarella the Old World way at Wolf Meadow Farm
practised yoga al fresco
volunteered to serve food to the less fortunate of Maynard for a day
held parties featuring all-types-of-stuffed food items, and "Mad Men" style cocktail snacks with champagne (while dressed in 40s, 50s, 60s era costume).
Intrigued ? Our members are always coming up with wild ideas for meals and outings, lectures, celebrations, classes and demonstrations, so stay tuned as some of the events for 2018 are cemented into place.
Next Month:
The annual Cookie Swap will be held on December 7th in Concord
(details on the Guild Events / Events Calendar page), and what more joyful way to welcome in the holidays than with sugar ?!
The concept is that you bring 3 dozen cookies made from your favorite recipe, but you go home with an assorted 3 dozen from other talented bakers. This is always a well-attended event that's a ton of fun.
We're putting together plans for a 3-course luncheon at a brand new restaurant, a professionally-led wine tasting, and a tea seminar.
Recipe
Here's a sample of the types of tried and true (and yummy) recipes our members use when baking for the holidays:
Jen Wolcott's Lemon-Lavender Madeleines
For years now, I have made this recipe from Ina Garten's "Barefoot in Paris," however, I prefer to skip the shredded coconut (her recipe calls for 1/3 cup) and instead add lemon zest and just a sprinkling of lavender.
Bon Appetit!
1-tablespoons melted butter, to grease the Madeleine pans
3 large eggs, at room temperature
2/3 cup sugar
1 teaspoon pure vanilla extract
1 stick unsalted butter, melted and cooled
1 cup all-purpose flour
1/4 cup cornstarch
1/2 teaspoon salt
Zest of one lemon, minced
Pinch of dried lavender flowers
Confectioner's sugar (optional)
Preheat oven to 375 degrees F. Grease and flour Madeleine pans.
In the bowl of an electric mixer fitted with the paddle attachment, beat the eggs, sugar, and vanilla on medium speed for 3 minutes, or until light yellow and fluffy. Add the butter and mix. Sift together the flour, cornstarch, baking powder, and salt and stir into the batter with a rubber spatula. Stir in the lemon zest.
With a soup spoon, drop the batter into the pans, filling each shell almost full. Bake the madeleines for 10 to 12 minutes, until they spring back when pressed. Tap the madeleines out onto a baking pan lined with parchment paper and allow to cool. Dust with Confectioner's sugar, if desired.
Makes 24 Madeleines.