Have you been thinking about joining us?
Now's the perfect time. You can get a $40 half-year membership beginning March 1, 2017.
Click here  for the $40 special half-year membership rate thru Aug. 31, 2017.
Culinary Guild Members receive exclusive access to:
Food Tours
Supper Club dinners at the area's most-talked about restaurants
Cooking Demos
Hands-on cooking experiences
Local chefs and producers
Priority notice & special pricing for all events
Discounts at area gourmet shops and retailers
Cookbook and book clubs
Networking opportunities
Visit us on Social Media to keep up with the latest happenings.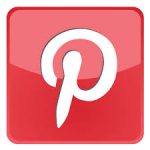 Our Corporate Partners
We greatly appreciate all of our corporate partners for their generosity and energy. Our partners offer invaluable help to the Culinary Guild by supporting our events and offering exciting discounts to our members.